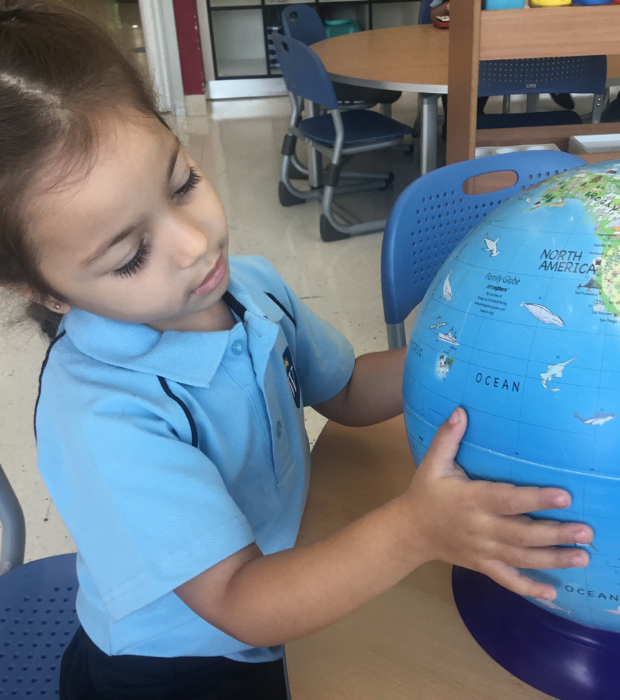 Building a Solid Foundation for your child
By Mr. David Wilson
Research shows that to develop the habit of regularly going to school, a routine starts in the first years of school.
The early years of school gives your child new experiences and sets the foundation for all their future learning. At FS1 and FS2 your child is supported to develop and learn new ideas and skills in a setting of acceptance, and one that inspires and challenges them. Going to school every session allows your child to build on what they know and what they have learnt.
Research also shows that high quality learning during the early years has a lasting impact on children's learning and development. In the first three years children develop at a faster rate than at any other time in their lives. Children who experience high-quality early years education are well placed to achieve higher outcomes at school and develop the skills necessary for life-long learning.
When children are young, they are learning sponges. Every new experience, every word they learn, every behaviour they adopt, is an investment in a more fruitful future.
You can never have a greater impression on a person than when they are in their early childhood years.
Our philosophy on education is about honing and moulding the holistic child, which will eventually form the basis of their lifelong journey.
Early year's education has many benefits in helping shape a child's confidence and curiosity before attending school.
We at GEMS know the importance of key skills learnt in early years as this sets the foundation for Pre-primary, which is the first compulsory year of schooling. At GEMS, your child will build important social and emotional skills that will help them throughout their school.
By regularly going to school, your child and your family gets to know the teacher, other children and families. The more you are involved in your child's learning the more we can work together to support your child and make sure they get the best start to school.
It is widely accepted that the learning process is instrumental in shaping one's personality and the way children deal with situations of life. The shift of thoughts from book knowledge to knowledge of life, in schools, has brought forth a sea of change. People have warmed up to the idea of education being the key to a well-rounded development instead of just a mean to acquire degrees and monetary success in life. Education must facilitate the cultivation of a healthy thought process and groom our cognitive abilities. In the present competitive world, education is a basic necessity for human beings after food, clothes and shelter.
The EYFS Framework that GEMS implement include, the early years foundation stage which sets the standards that all early year's providers must meet to ensure children learn and develop well and are kept healthy and safe. It promotes teaching and learning to ensure children's 'school readiness' and gives children the broad range of knowledge and skills that provide the right foundation for future progress through school and life.
The four principles of EYFS are:


A unique child
Every child is a unique child, who is constantly learning and can be resilient, capable, confident and self-assured.
Positive relationships
Children learn to be strong and independent through positive relationships.
Enabling environments
Children learn well in enabling environments, in which their experiences respond to their individual needs and there is a strong partnership between practitioners and parents/carers.
Learning and development
Children learn and develop in different ways and at different rates. The framework covers the education and care of all children in early year's settings, including children with special educational needs and disabilities.


At WSQ our early years setting stimulates curiosity in the young, impressionable minds and equips them with tools to be better human beings.