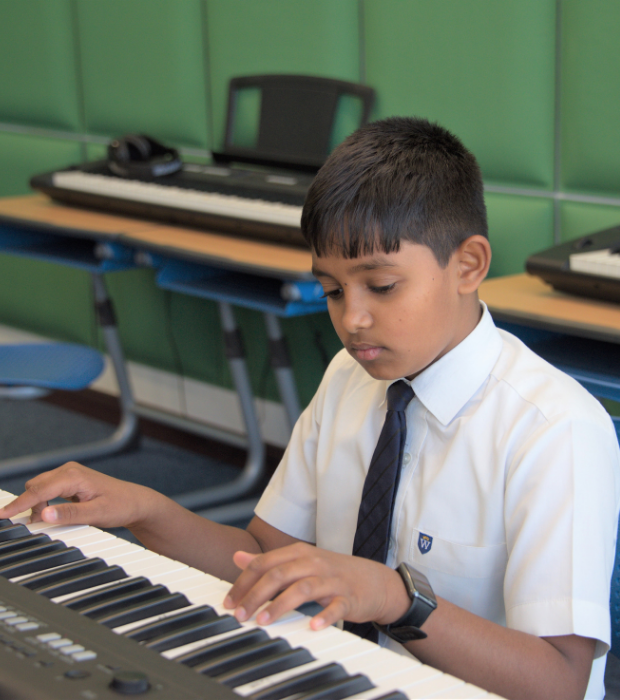 Extra-curricular Activities
Beyond the classroom, every GEMS school offers enriching experiences and extra-curricular activities run by our dedicated teaching staff or local community experts. All year round, students from Year 1 upwards can take part in activities to pursue their existing interests and develop and explore new ones.
From creative and performing arts to subject extensions and sports, we offer a range of activities to suit every energetic young mind. Extra-curricular activities build students' aspirations and provide them with the foundations and transferable skills to make new friends and, most importantly, have fun!
Some examples of the variety of extra-curricular activities that are offered at GEMS Wellington School Qatar are listed here.
Mindfulness and Student Well being
Learn to Play the Ukulele
Math Strategy Games
Multi Skills Through Body Movement
Lego Construction
Business Design
Volleyball
Table Tennis
Boxing Fitness
Sporting Games
Ball Sports
Arts and Crafts
DNA Extraction
Video Editing
To find out more about our extra-curricular activities, please call +974 4041 7445.