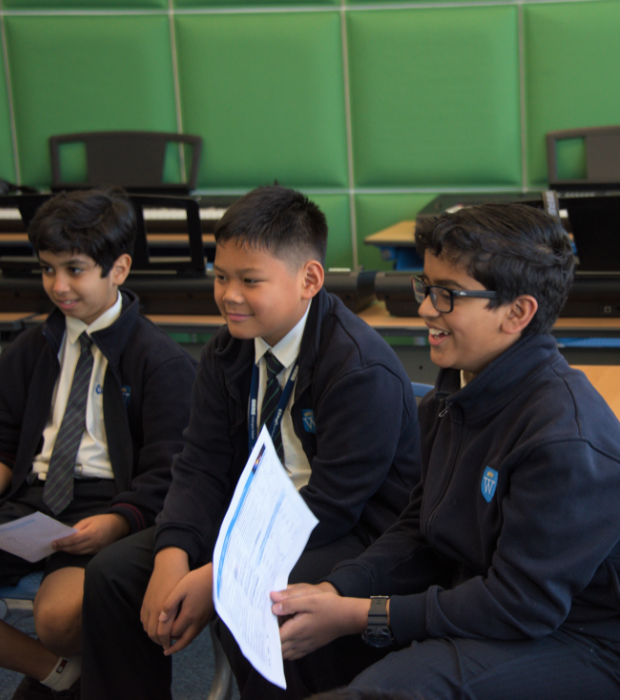 Guiding Statements
Achieving Excellence Together
At GEMS Wellington School – Qatar, we have established clear guiding statements in support of our vision and mission, ensuring that everything we do is aligned to our core values and beliefs.
High Quality Learning and Teaching
A process that occurs in a stimulating, safe, healthy and challenging environment. Learning is focused on the individual's prior understanding, interests and needs, enabling all learners to achieve aspirational, personalised targets. Leading to the mastery of knowledge and skills, learning is both subject focused and interdisciplinary.

Our approach is to inculcate in our learners the belief of unlimited potential and that learning is a process requiring a combination of advanced cognitive characteristics, learning behaviours, values and attitudes.

Our vision for high quality teaching and learning is underpinned through our commitment to the High-Performance Learning philosophy.
Intercultural Learning
As a rich and culturally diverse international community, this allows for students to learn from, understand and celebrate different cultures alongside developing their own personal identity. It actively promotes opportunities for students to recognise, understand and empathise with different cultural perspectives and ways of integrating, both within school and the wider local and global community. This heightened level of understanding and tolerance enables students to positively engage in and contribute effectively to their own and others' wellbeing and society as a whole.
Global Citizenship
Creates an awareness and understanding of our individual and collective responsibilities within the global context and an acute awareness of the ongoing and inevitable opportunities and challenges we face. True global citizens use this knowledge and their sense of responsibility to motivate and inspire themselves and others to be active, healthy participants in making the world a better place for all.
Wellbeing
We fully believe personal wellbeing plays an integral role in the potential success of any member of our community. It is for that reason we place wellbeing at the heart of what we do as a Wellington school. To support our cause, we have adopted the OECD definition of wellbeing as being: 'the psychological, cognitive, social and physical functioning and capabilities that students need to live a happy and fulfilling life'. To achieve this, we believe all students have the right to be safe in an inclusive environment, and that their needs are met equally and without prejudice.