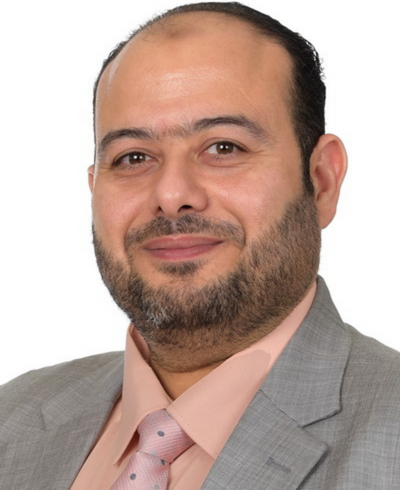 Ahmed Dewider
Head of MOE Subjects (Arabic, Islamic Education and Qatar History)
I am extremely proud to be commencing my fifth year at GEMS Wellington School Qatar as Head of MOE subjects. I have a BA degree in Arabic language, a Master's (Hons) degree in Arabic teaching methods and curricula and I am now completing my doctoral research on the value content of Arabic language curricula and its impact on learners.

My career in education started 20 years ago and during this time, I have made many notable achievements. Over my career journey, I have had the privilege of teaching Arabic language for Arabs and non-Arabs including GCSE, IGCSE, Islamic Studies, and Social Studies. I have 13 years of experience leading Arabic and Islamic departments in International schools.

During my time in the United Arab Emirates, I have worked as a university lecturer for 3 years. In addition, while I was in the U.A.E., I participated in the authorship of the National Document for Standards for Teaching Arabic to Non-Native Speakers of the United Arab Emirates. I also worked on producing the Gulf version of Al-Manar Dictionary for Children and Young Learners of the Arabic Language. Through my research to obtain a master's degree, I evaluated the Arabic language curriculum for the first grade students of primary school in the State of Qatar.
My vision for MOE subjects at WSQ is to maximize student potential through inspiring love and passion for the subjects. My goal is for students to learn Arabic, Islamic, and Qatari history, not only to obtain high marks in exams, but for a deep understanding of the culture. It is my aim to provide students an in depth understanding of Qatari culture and the extent of this culture's openness to the world from the widest doors of knowledge, poetry, literature, science and economics.