Every Monday at 8:30am
FS Stay and Play Sessions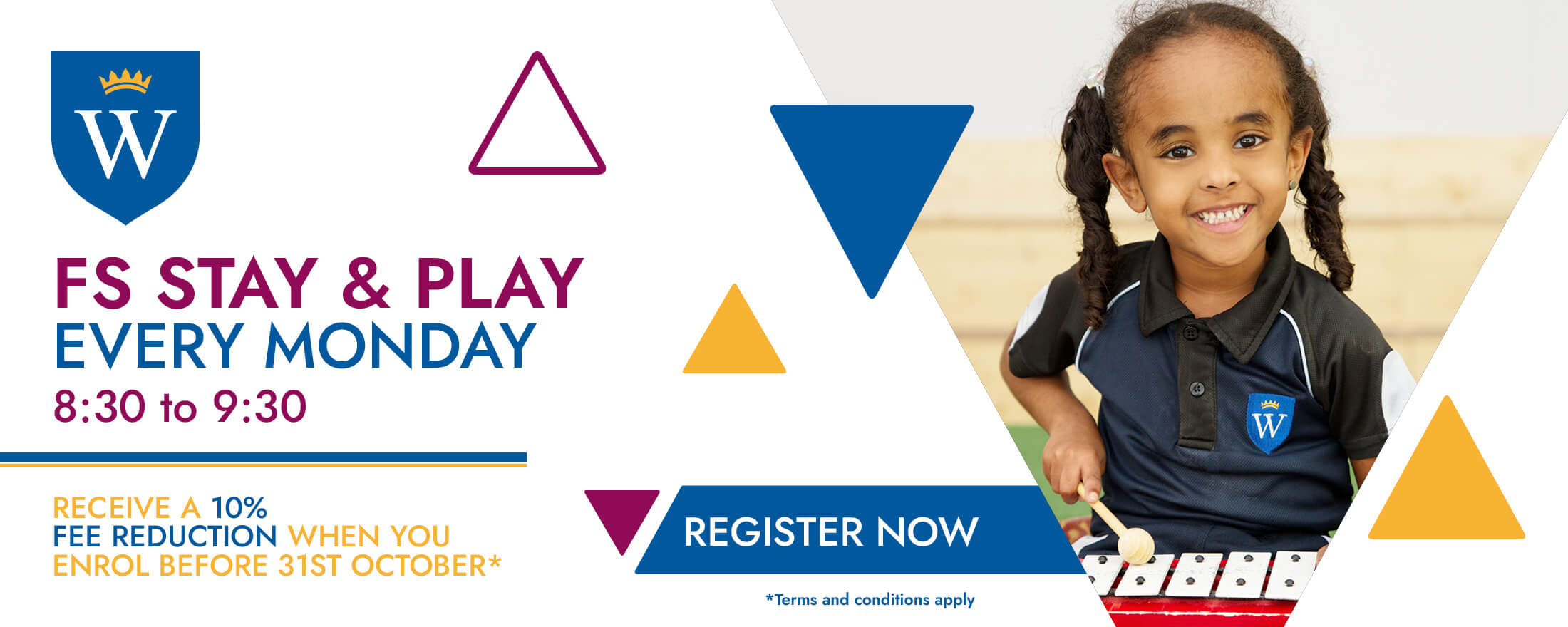 Join us at GEMS Wellington School Qatar for a fun, interactive stay & play session.
You're invited to join a safe, engaging, and friendly environment where parents and children will learn and play with our Early Years practitioners. Meet other families in the area and experience the care and learning provision the school has to offer.
Children will engage in stimulating and interesting activities whilst our staff will be on hand to chat with parents about the early years provision, child development and ideas of how to support them at home. Refreshments will be provided along with an exciting and engaging whole group session of songs, rhymes and stories led by one of our FS teachers.
Sessions will take place every Monday at 8:30am - 9:30am. Places are limited so please register your interest below. A member of the team will be in touch to confirm your place.
Enrol in FS1 or FS2 before the 31st October to benefit from a 10% tuition fee discount.
Terms & Conditions apply.